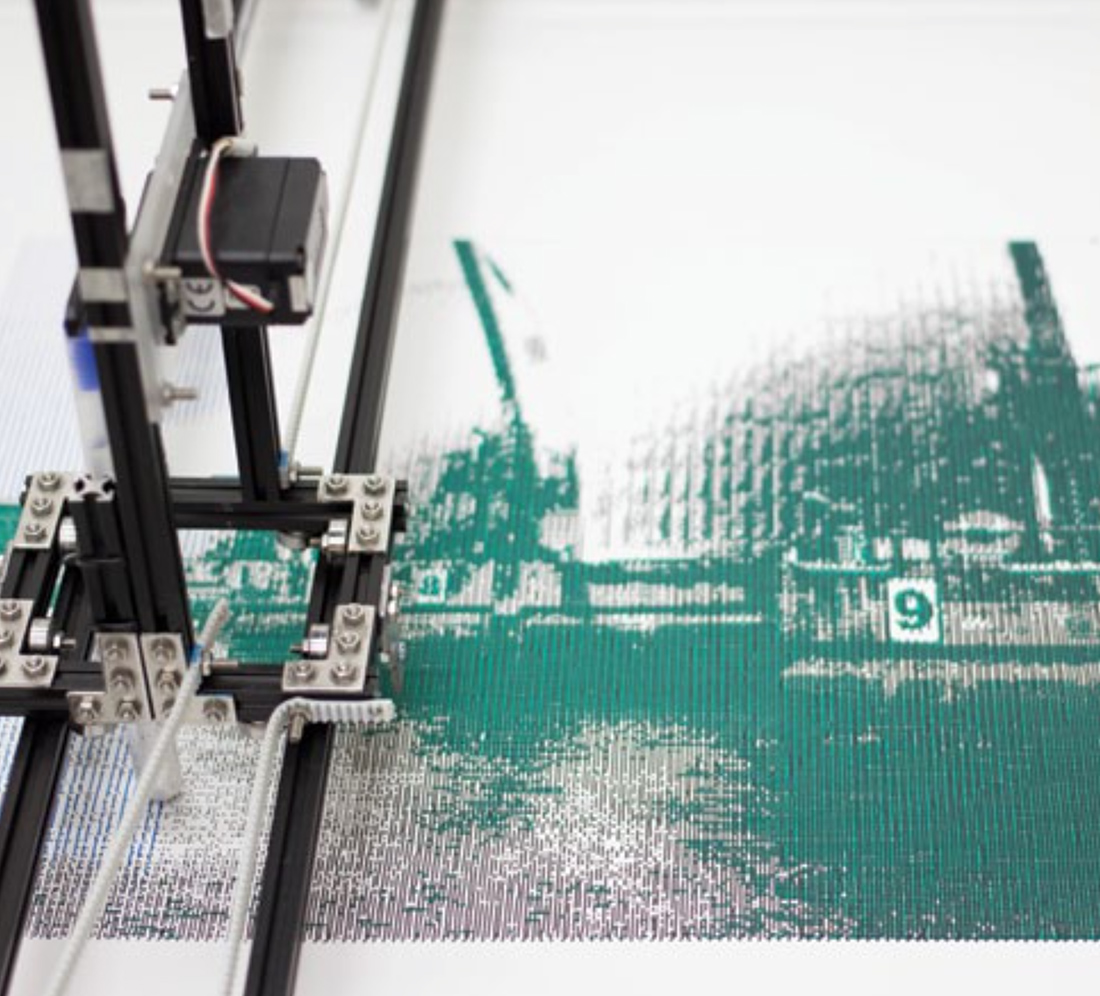 Drawing Machine
This project is being created in an iterative process by the artist, where the code is developed according to the physical qualities of the machine.
Damien Borowik works with his machine in a dialog, where he is learning to nurture the mark-making qualities of the machine to reveal its inherent procedural aesthetics through the drawings it creates.
In its current state, the drawing machine uses pens and markers to create ambiguous and timeless drawings, where the viewer can contemplate a vision of our inescapable man-made world.
A small version of the Drawing Machine was created earlier this year, based on the CoreXY principles by Ilan E. Moyer at MIT. The machine quickly developed to its current state.
According to the artist, the Drawing Machine is still in its infancy. Even though the machine and code are still primitive, Borowik currently wants to capture the aesthetics of their inner workings and translate them into the artwork they create.
In the Expanding Square drawings, the machine's performance is being tested while creating a simple shape through 4 basic actions. The two motors controlling the motion are going backwards and forwards in turn, while the distance travelled by
the pen is increased at the end of each cycle.
In the figurative drawings, Borowik has carefully taken photographs which he then simplifies to capture the essence of
the subject matter through light, shape and texture, which he then extrapolates through the idiosyncrasies of the machine.
Borowik has launched a crowd funding campaign to further develop his project, aiming to let the audience create their own drawings with the machine, and to allow him to carry on investigate the machine through code and technology. More info at http://indiegogo.com/projects/drawing-machine