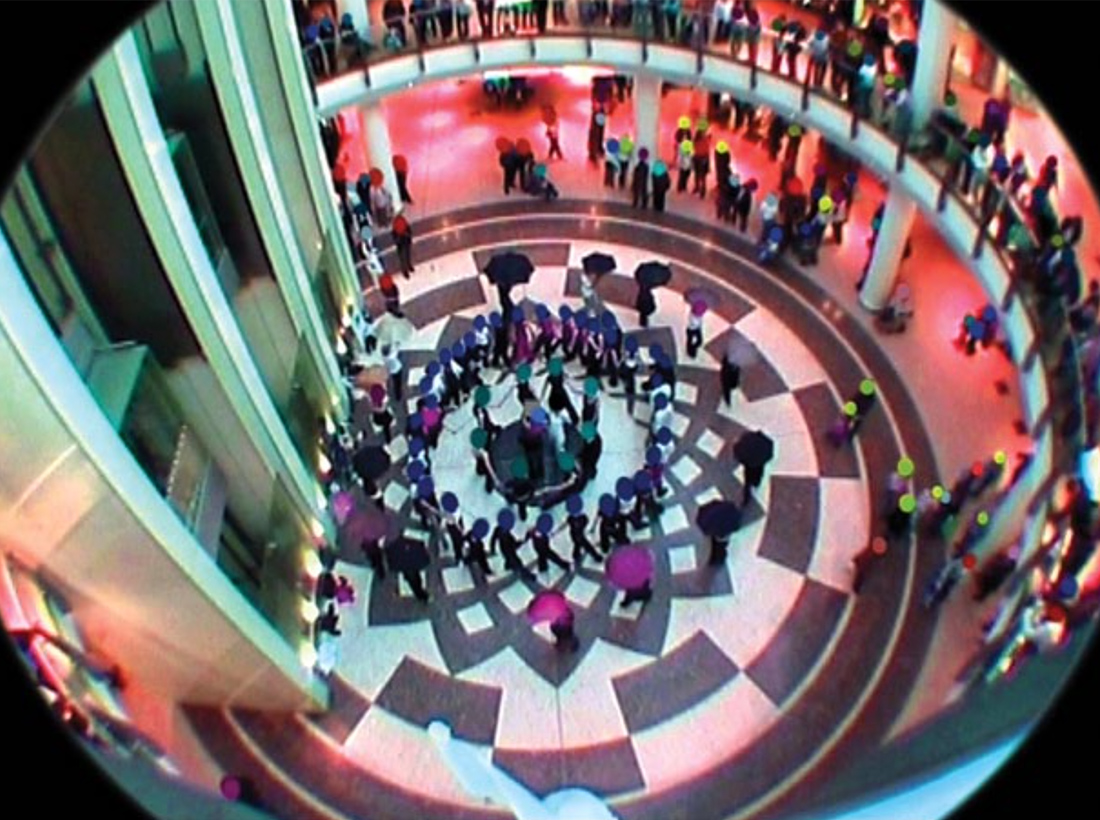 Faceless
The sci-fi film FACELESS plays in an eerily familiar city, where the reformed RealTime calendar has dispensed with the past and the future, freeing citizens from guilt and regret, anxiety and fear. Without memory or anticipation, faces have become vestigial – the population is literally faceless. Unimaginable happiness abounds – until a woman recovers her face…
The film was made under the constraints of Luksch's Manifesto for CCTV Filmmakers – images are obtained from existing CCTV systems by the director/protagonist exercising her rights as a 'surveilled person' under data protection legislation. To comply with privacy legislation, CCTV operators are obliged to render other people in the recordings unidentifiable – typically by erasing their faces, hence the 'faceless' world depicted in the film. The scenario of FACELESS thus derives from the legal properties of CCTV images: a 'legal readymade'.
There was no traditional shooting script: the plot evolved during the four-year long process of obtaining images. Scenes were planned in particular locations, but the CCTV recordings were not always obtainable, so the story had to be continually rewritten.
The medium, in the sense of 'raw materials that are transformed into artwork', is not adequately described as simply video or even captured light. More accurately, the medium comprises images that exist contingent on particular social and legal circumstances – essentially, images with a legal superstructure. Faceless interrogates the laws that govern the video surveillance of society and the codes of communication that articulate their operation, and in both its mode of coming into being and its plot, develops a specific critique.