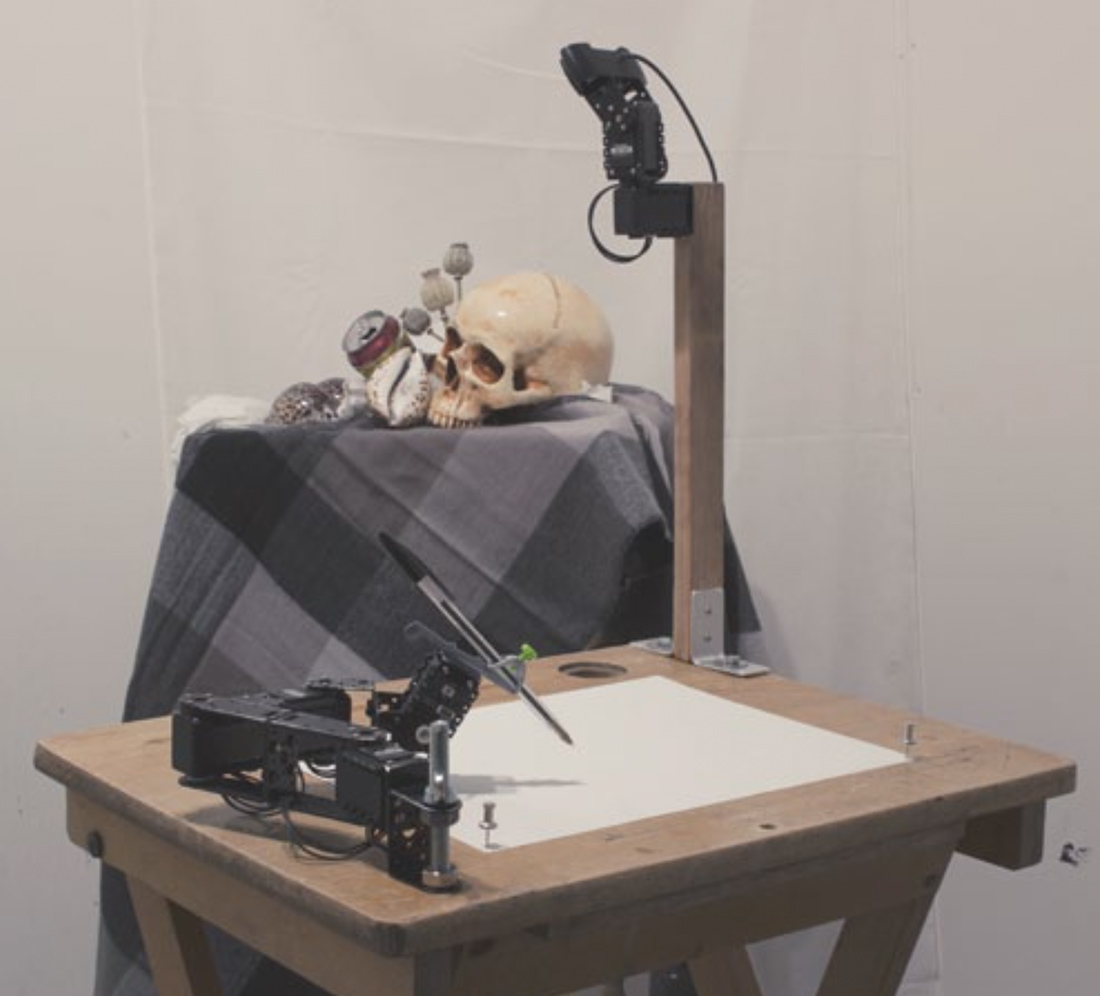 Paul-IX le vaniteux
Paul-IX le vaniteux, passes time by drawing a still life from observation. The ensemble of objects depicted seems reminiscent of a Vanitas of the XVIth century; a type of motif traditionally depicting objects that symbolise different aspects of the futility of human earthly pursuits.
The irony of an artificial agent commenting upon human behaviours, aspirations and mortality is counterbalanced by the knowledge that, just as the Nexus-6 in P. K. Dick's Do androids dream of electric sheep the Paul series of robots, if not maintained, have a short life expectancy. Anyway, what is the point for a robot to dedicate its time to criticising human existence rather than be a useful machine as expected of it?
The Paul series of robots are artificial agents obsessively focused on the drawing practice. Paul predecessors were originally developed to palliate a debilitating painter's block and as such can be seen as creative prosthetics or behavioral self-portraits.
Even if the way the Pauls draw is based on Tresset's technique, their style is not a pastiche but rather an interpretation influenced by the robots' characteristics. The software driving the Pauls is based in part on technologies developed by Tresset in the context of AIkon-II, a research project hosted within Goldsmiths College's computing department.
The AIkon-II project investigated the observational sketching activity through computational modeling and robotics, and was co-directed with Frederic Fol Leymarie.